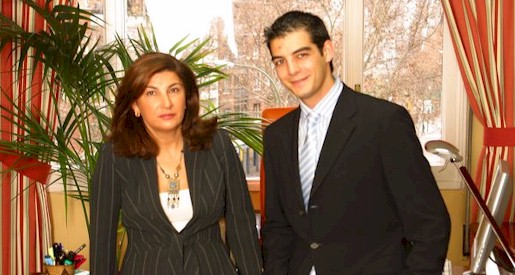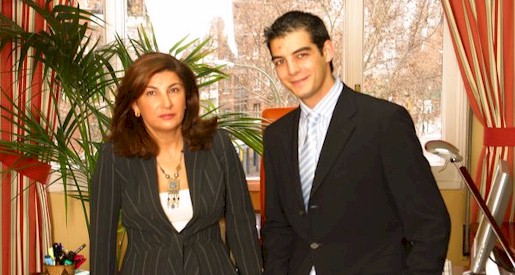 GARCIA MARISCAL LAW FIRM has focused on International family  and Inheritance law, for more than twenty five years already. The firm offers a full-service international  inheritance and international family law practice. We are Your English spaking lawyer in Spain
With an emphasis on personal service, dedicated advocacy, and passionate representation. mainlanfd and Islands.
 Your expert English speaking lawyer in Spain
GARCIA-MARISCAL LAW FIRM  handles a broad range of family law matters, including, but not limited to:
International Divorce: The firm assists clients with all aspects of DIVORCE  including UNCONTESTED DIVORCE, AND  CONTESTED DIVORCE. Your Spanish divorce lawyer.
Property division: GARCIA- MARISCAL LAW FIRM is particularly adept at handling PROPERTY DIVISION Issues, including DIVISION OF ASSETS AND DEBTS MATTERS.
Child custody and visitation: Whether you are involved in a divorce, paternity proceeding, post-divorce modification proceeding or other child-related dispute, you can depend on GARCIA -MARISCAL LAW for superior support. The firm has extensive experience in CHILD CUSTODY AND VISITATION RIGHTS.
Child support: GARCIA-MARISCAL  LAW handles  CHILD SUPPORT issues that arise in a divorce, paternity proceedings and CHILD SUPPORT MODIFICATION proceedings.
Alimony: If you need an experienced negotiator or trial lawyer to seek or oppose an ALIMONY  GARCIA-MARISCAL Law can provide the experienced representation you require.
Post-divorce modifications: The firm handles POST DIVORCE MODIFICATION Proceedings, including  CUSTODY  MODIFICATION, VISITATION MODIFICATION, CHILD SUPPORT MODIFICATION, AND SPOUSAL SUPPORT MODIFICATIONS
Restraining orders (domestic violence) The attorneys at GARCIA-MARISCAL  LAW  assist clients who are seeking to obtain or oppose a RESTRAINING ORDER. The firm also helps clients who need an EXPUNGEMENT OF A RESTRAINING ORDER.
Prenuptial agreements: A PRENUPTIAL AGREEMENT OR ANTENUPCIAL AGREEMENT must be carefully drafted and executed. The attorneys at GARCIA-MARISCAL LAW FIRM have assisted many clients with the draft and review of these vital documents.
Paternity: Unmarried parents may experience legal entanglements that require the assistance of a knowledgeable PATERNITY lawyer. GARCIA-MARISCAL Law can assist with issues relating to custody, the establishment of paternity, visitation, child support, and related matters.
Enforcement of judgments: If you need help enforcing a child support order or the provisions of a custody, property or visitation order, contact  GARCIA-MARISCAL Law. We help clients in CONTEMP OF ENFORCEMENT ACTION
Same-sex divorce: If you are involved in a SAME-SEX DIVORCE you can depend on GARCIA-MARISCAL  to honest and vigorously protect your rights.
Exequaturs.- Validating divorce decree in Spain
In every matter handled by the Garcia-Mariscal Law firm, the goal is to put clients in the best position for the future. Throughout the course of each case, a priority is placed on personal service, compassion and professionalism. Clients know they can trust on GARCIA- MARISCAL LAW FIRM for the delivery of sound legal counsel and superior support.